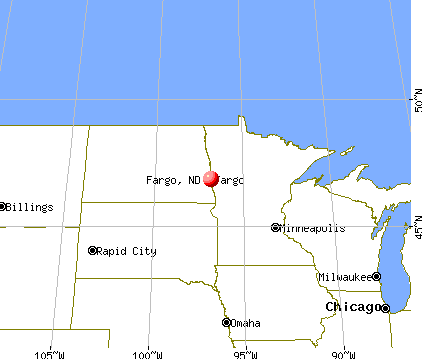 About
Fargo, ND - Founded in 1871, Fargo is a retail, cultural, healthcare, industrial center and at one time was called the gateway to the west until St Louis ripped that off for the archy thing they have there. A little known fact is the gateway arch width and height are 630ft which is the same number (630) of the collective IQs of people in the dakota territories…..as well as the number of screen names Lakes Bison has had banned from various sports websites and 2 dating sites.
The city was first named "Centralia" which in NDSU speak means all things focused on us. It was changed to Fargo because Wells Fargo said so.
Fargo was home to the Pence Automobile Company in 1905 but it, like the University of North Dakotas football mascot, vanished, just like their football program.
The souixper duperest place in Fargo is the West Acres food court, please visit but leave iPads in the car and DO NOT make any lists in the parking lot.
Demographics
The latest census has Fargo with a 99.7% white population.
Most of them fall into 3 categories:
Deep Fried
Glazed
Nougaty center
Dennis Walaker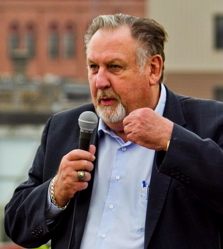 is the current mayor of Fargo, but "Centralia" is a stepping stone city and he has been looking for a way out for some time. He almost left with Craig Bohl but there wasnt room in the Volkswagon.
Economy
Fargo is an agricultural center, some of its largest employers are:
Sanford Health - 6759
Thornton Melons Tall & Fat - 6237 -
https://www.youtube.com/watch?v=j6W2tXk6yBs
NDSU - 2339
Fargo Public Schools - 1763
Microsoft - 870
Crime
In 2012, there were 2 murders, 69 rapes, 46 robberies, 277 assaults, 451 burglaries, 2,229 larceny counts, 155 auto thefts, and 16 arsons, 7 lutefisk jackings and 2181 counts of voter fraud. City-data.com crime index average for 3 years is 207.2 per 100,000. The US average is 307.5.
Notable People from Fargo, ND
Ed Schultz
Bobby Vee
Roger Maris
Lloyd Christmas
The second Tonto
Sites of Interest
Hjemkomst Center - Gesundheit, its a museum about Viking ships and stuff
Tallest Building - Raddison Hotel (206ft) 18 floors - Only the top 4 floors have vacancy floors 1-14 contain egos from the NDSU fan base and have not been available for years.
Misc Attractions
Red River Zoo
Fargo Outdoor Skate Park - Outdoor skate park located near the West Dyke.
AlphaPedia has a +/-3% guarantee on information provided.